Creek Bottom Brewing & Distillery
Let us introduce ourselves
Creek Bottom Brewing & Distillery has been a successful brewery, restaurant and craft beer market in Galax, VA since 2013. We produce a variety of beers from our attached brewery. We started distilling spirits in 2022 and offer tastings & flights as well as bottles of these local gems. Our restaurant focuses on fresh ingredients and features a wide range of delicious eats including wood-fired brick-oven pizza, smoked wings, pulled pork, brisket, gourmet burgers, handcrafted sammiches & awesome appetizers. We also carry lots of beers from other breweries on tap, in bottles & canned. You can even take a mixed pack home from our extensive retail selection of craft beer.
Enjoy live music every Wed., Friday & Saturday featuring some fantastic talent under the covered indoor/outdoor pet friendly patio. We offer lots of great merchandise like t-shirts, glassware, hats & house-made sauces. Creek Bottom Brewing & Distillery has created a destination where locals and travelers alike can enjoy the Blue Ridge Mountains in a very refreshing way. Visit our website at cbbrews.com and follow us on Facebook @CreekBottomBrews, Twitter @CreekBottomBrew, or Instagram @cbbrews
FOUNDER HISTORY Creek Bottom Brewing Company was started by John Ayers in March of 2013 in Galax, Virginia. His business career started out in 1998 when he founded Professional Networks Inc., an IT support company. In 2006 John's passion for craft beer started and he became an avid homebrewer. After many years of making his own homebrew and seeking out craft beer from other larger communities, he felt there was an underserved market in Southwest Virginia for craft beer. He set out to create the areas first craft beer retail store. After determining the local demand for craft beer, John felt very confident in making the investment to build a microbrewery along with a restaurant that focused on wood-fired brick-oven pizza and smoked wings.

Cheers!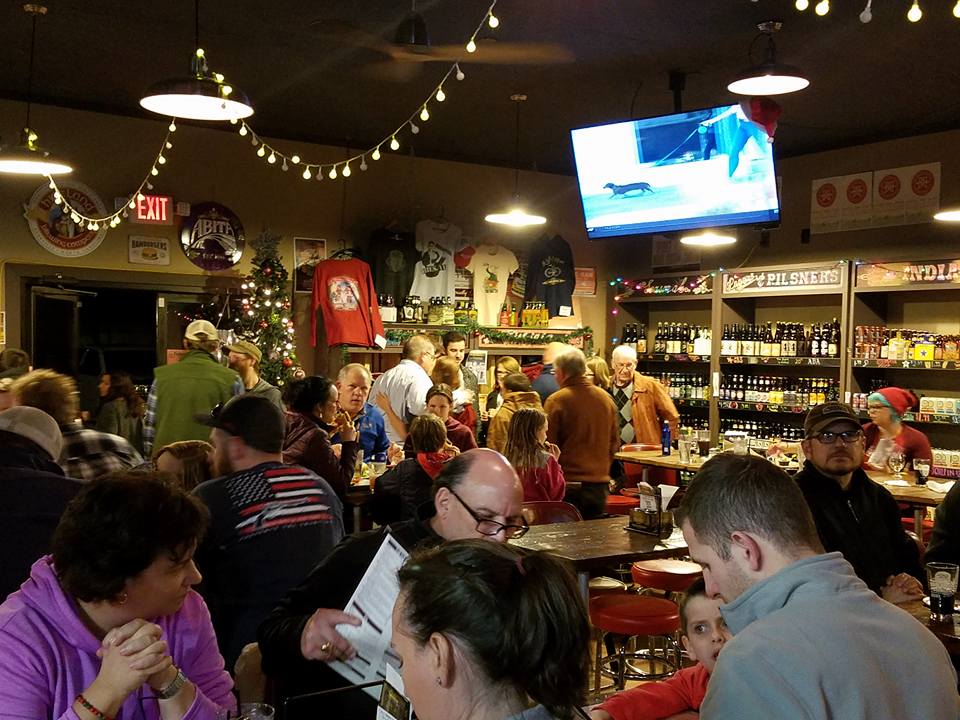 A Place To Gather, A Place To Dine.