Nov 27, 2021 – 7:00 pm – 10:00 pm
Join us at Creek Bottom Brewing on Sat, Nov 27 from 7-10 for some great Americana tuneage by Jeremy Davis aka "Elonzo Wesley.". We are excited to welcome this soul-filled artist to our stage to philosophize over some cold craft beer!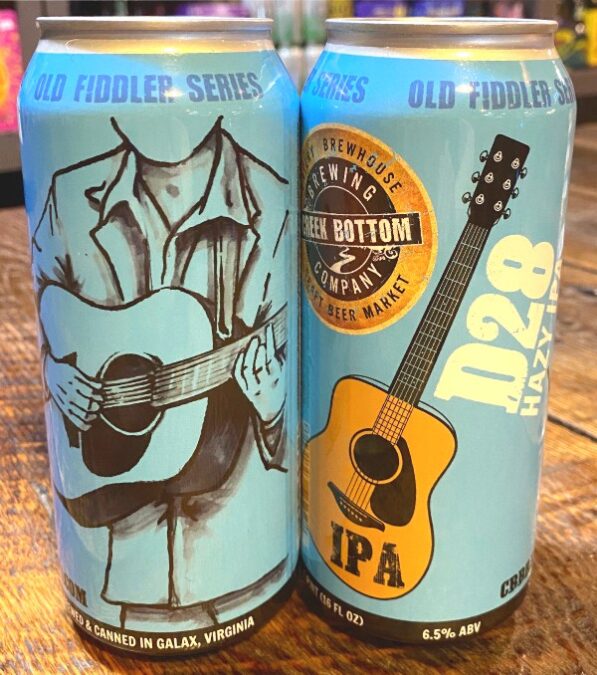 CBB has just released the "Old Fiddler Series" of craft brews for the 85th Annual Fiddlers' Convention. The second in the series is D28 Hazy IPA - a juicy and well balanced tropically hopped IPA with Citra, Azacca and a bit of Mozaic which creates this uniquely...
Click for more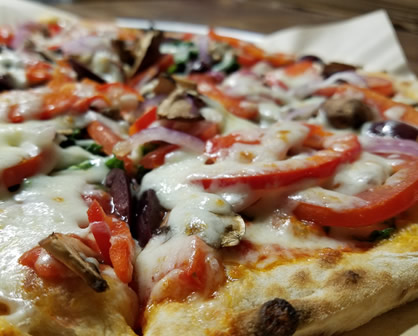 This wonderful veggie pizza layers spinach, red peppers, onions, mushrooms, roma tomatoes, kalamata olives & mozzarella – Delish!! (and healthy if you're into that kinda thing)