COVID-19
We are strictly adhering to the CDC guidelines and current Virginia Covid-19 mandates so please wear your mask when you visit us.



May 19, 2021 – –
Every Wednesday Buy One Pizza, Get One Half Price! You can get creative and mix em' up however you'd like. A few minor stipulations 🙂 This is a dine-in only special (of course, you can take one of the pizzas home if you'd like). Your 1/2 priced pizza must be of equal or lesser value....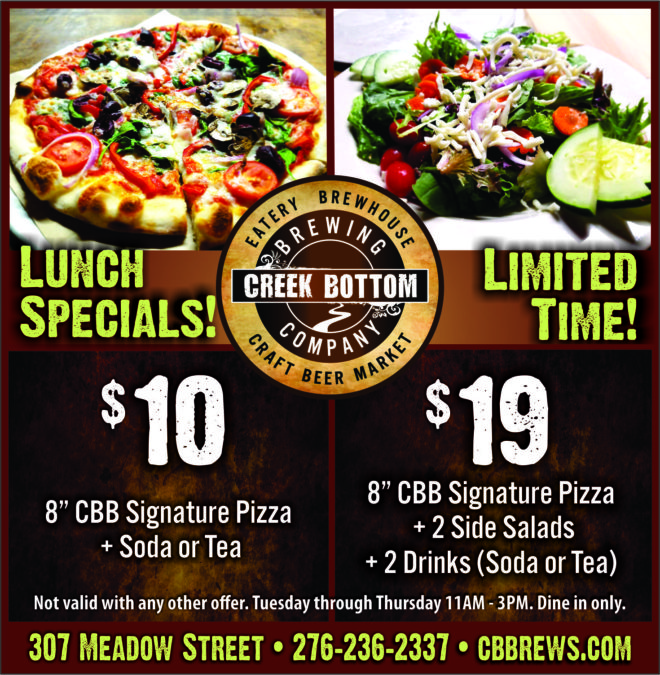 Lunch for one or lunch for two!  8" CBB Signature Pizza + Soda or Tea = $10 8" CBB Signature Pizza + 2 Side Salads + 2 Sodas or Teas = $19 Specials run from 11AM - 3PM. Dine in only.
Click for more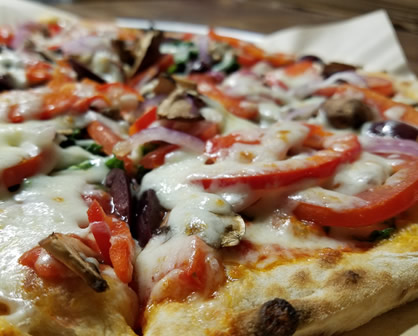 This wonderful veggie pizza layers spinach, red peppers, onions, mushrooms, roma tomatoes, kalamata olives & mozzarella – Delish!! (and healthy if you're into that kinda thing)