Dec 4, 2020 – 6:30 pm – 9:30 pm
Dori needs no introduction where we reside. With several great reviews from the likes of Rolling Stone Magazine, NPR, and more, she is the very best folk artist you'll see here in the beautiful mountains of Galax, VA! She will be accompanied by her husband, Nick Falk, to make this a truly amazing show.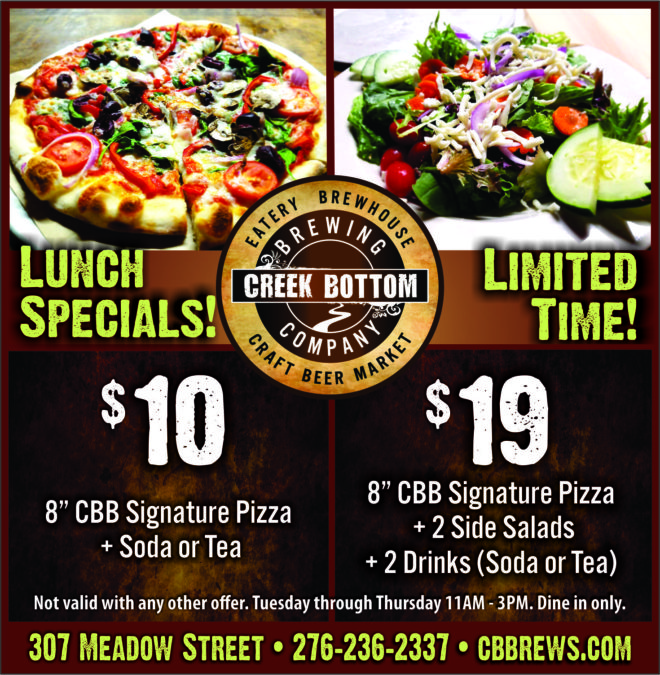 Lunch for one or lunch for two!  8" CBB Signature Pizza + Soda or Tea = $10 8" CBB Signature Pizza + 2 Side Salads + 2 Sodas or Teas = $19 Specials run from 11AM - 3PM. Dine in only.
Click for more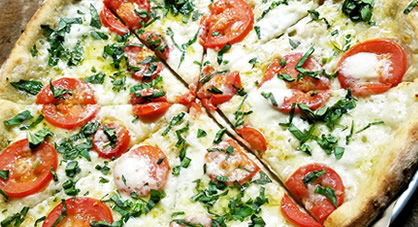 A classic 12" pie with an EVOO base, fresh basil, fresh tomatoes, fresh mozzarella, herbed parmesan and a drizzle of extra virgin olive oil to top it off! This is a fresh and delicious pizza that's good for the body and great for the soul! Pair it with a crisp ale...