Jun 22, 2021 – 7:00 pm – 9:00 pm
It's toe-tappin' time! Come on out and listen to The Creek Bottom Boys featuring some awesome talent. A free bluegrass show for everyone to enjoy!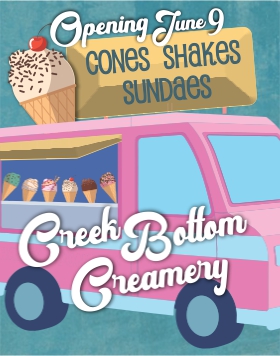 Discover some sweet & delicious treats at the new Creek Bottom Creamery ice cream truck. Check out the menu by clicking here. It's parked on the corner of Meadow & Eastview Streets and will be open Wed-Thu: 4-9, Fri-Sat: 11-9 and Sunday 11-8 beginning June 9,...
Click for more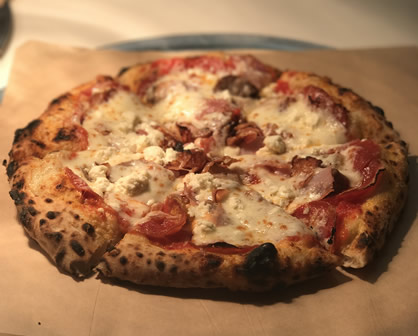 Talk about layers of flavor! Bourbon bacon, Italian sausage, Pepperoni, Black Forest Ham, Salami, and Mozzarella! Pair this pizza with a crisp cold brew and you will not leave hungry! This delicious all-meat pizza is hand crafted and baked in our brick pizza oven. If...