Sep 21, 2023 – 7:00 pm – 9:00 pm
Creek Bottom Brewing welcomes The Band Loula to the stage on Thur, Sept 21 from 7-9 pm. Malachi Mills and Logan Simmons are from North Georgia and will debut at CBB with a sound that blends traditional country and folk elements with a modern, indie feel. Come blow the suds off a few at The Bottom...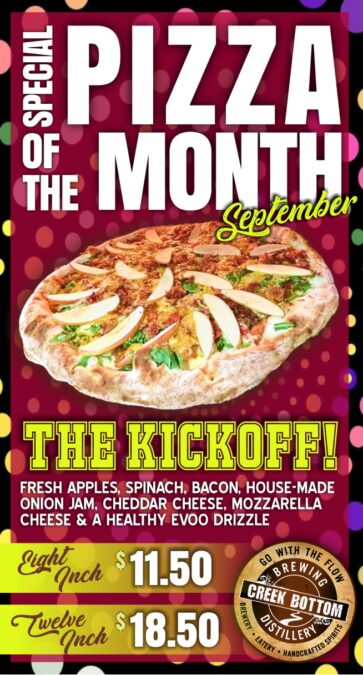 The pizza of the month for September 2023 is the Kickoff Pizza! Enjoy a brick oven pizza loaded with fresh apples, spinach, bacon, house-made onion jam, cheddar cheese, mozzarella cheese & a healthy drizzle of EVOO. KICKOFF football season with a mouthwatering...
Click for more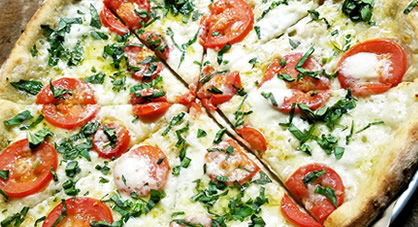 A classic 12" pie with an EVOO base, fresh basil, fresh tomatoes, fresh mozzarella, herbed parmesan and a drizzle of extra virgin olive oil to top it off! This is a fresh and delicious pizza that's good for the body and great for the soul! Pair it with a crisp ale...