Oct 31, 2020 – 11:00 am – 10:00 pm
Come on down for a socially distanced Halloween get together at your favorite local brewery! We will have music, lots of cold beer, and a "6 feet apart" costume contest around 8:30! TOP 3 BEST COSTUMES WIN A PRIZE!!!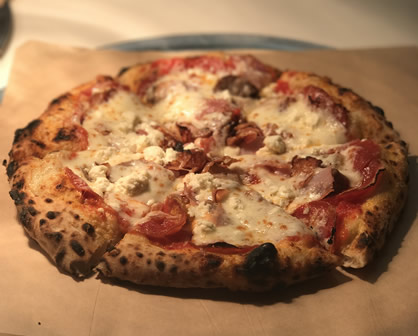 Talk about layers of flavor! Bourbon bacon, Italian sausage, Pepperoni, Black Forest Ham, Salami, and Mozzarella! Pair this pizza with a crisp cold brew and you will not leave hungry! This delicious all-meat pizza is hand crafted and baked in our brick pizza oven. If...