Jul 8, 2020 – 11:00 am – 3:00 pm
New lunch specials! Tuesday – Thursday 11AM to 3PM. Come try our delicious wood-fired pizza!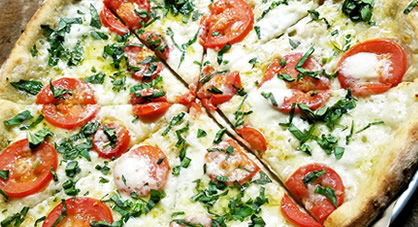 A classic 12" pie with an EVOO base, fresh basil, fresh tomatoes, fresh mozzarella, herbed parmesan and a drizzle of extra virgin olive oil to top it off! This is a fresh and delicious pizza that's good for the body and great for the soul! Pair it with a crisp ale...