Sep 26, 2018 – 5:30 pm – 6:30 pm
You asked for it, so we brought it back! Alysse Baker hosts this round of Beer Belly Yoga on the grass at Lil' Bottom!!! Bring your own yoga mat to lil' bottom at 5PM for your spot, yoga-ing starts @5:30, beer drinking ensues thereafter… Like we say… "I came for a stretch, Namaste for a...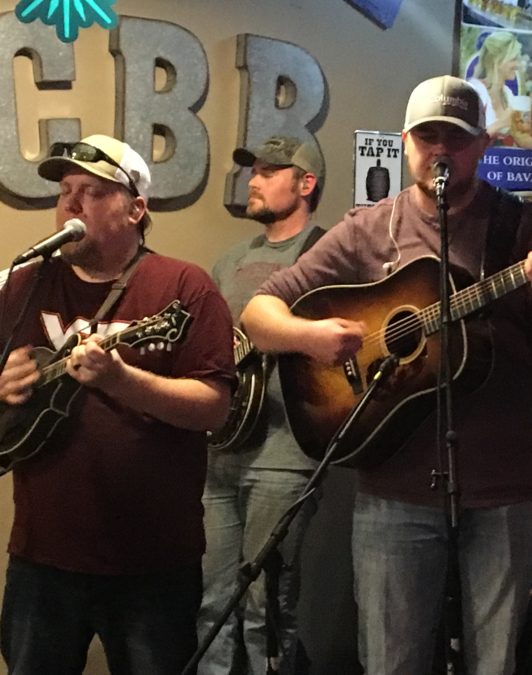 It's toe-tappin' time! Common "Creek Bottom Boys" are Tracy Burcham bumpin' bass, Kevin McKinnon on the mando, Jason Davis on banjo, and Jacob Greer on guitar. These guys will be putting on a free bluegrass show for everyone to enjoy! Come by and take advantage of our...
Click for more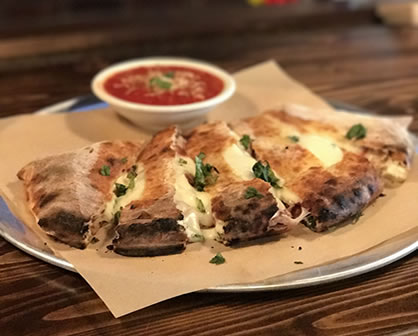 12" of fantabulous melty goodness sandwiched in handmade crust. Our signature calzone is stuffed with mozzarella, asiago & ricotta cheeses + Italian sausage, red pepper, spinach & pesto. We serve it up with marinara for dipping.