Jan 29, 2020 – 11:30 am – 2:00 pm
If you want to impress your co-workers at lunch, Creek Bottom Brewing Restaurant has got you covered. For an introductory price of only $7.99, you can all chow down with some delicious brick oven pizza (*people have said it's the best in town*) and fresh salad from the all-you-can-eat lunch buffet. Running short on time?...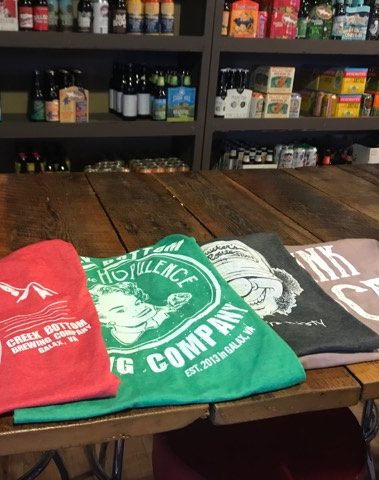 Come on out to Lil' or Big and check out our SWEET new variants of super-soft tees!!! We have two new color-revamped "Trucker's Route Stout" and "Pure Hopulence" Tees, and two brand spankin' new logo'd "RB3 Flathead Pilsner" and a "Drink Local CBB" Tees!!!!
Click for more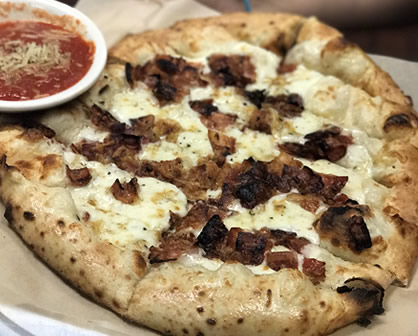 Do you need cheese? Do you love bacon? Maybe you love cheese and need bacon? Either way we're here to meet your cheese bread sticks needs! Our delicious warm gooey chewy bread sticks (with just the right amount of crispy bits) are a great start to your meal.