Nov 20, 2019 – 11:30 am – 2:00 pm
If you want to impress your co-workers at lunch, Creek Bottom Brewing Restaurant has got you covered. For an introductory price of only $7.99, you can all chow down with some delicious brick oven pizza (*people have said it's the best in town*) and fresh salad from the all-you-can-eat lunch buffet. Running short on time?...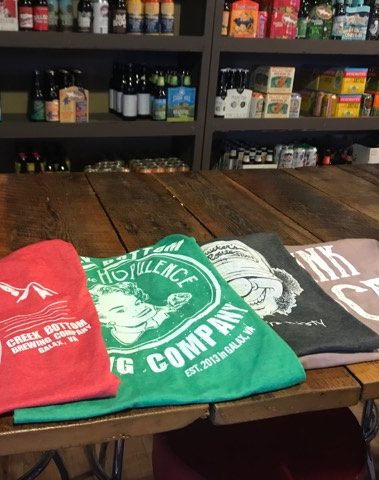 Come on out to Lil' or Big and check out our SWEET new variants of super-soft tees!!! We have two new color-revamped "Trucker's Route Stout" and "Pure Hopulence" Tees, and two brand spankin' new logo'd "RB3 Flathead Pilsner" and a "Drink Local CBB" Tees!!!!
Click for more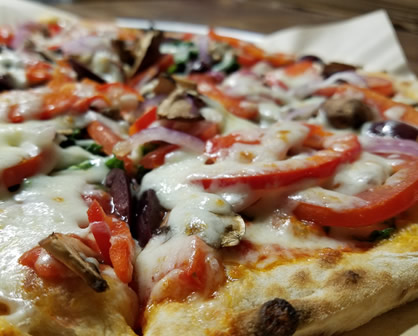 This wonderful veggie pizza layers spinach, red peppers, onions, mushrooms, roma tomatoes, kalamata olives & mozzarella – Delish!! (and healthy if you're into that kinda thing)