Jul 7, 2020 – 11:00 am – 3:00 pm
New lunch specials! Tuesday – Thursday 11AM to 3PM. Come try our delicious wood-fired pizza!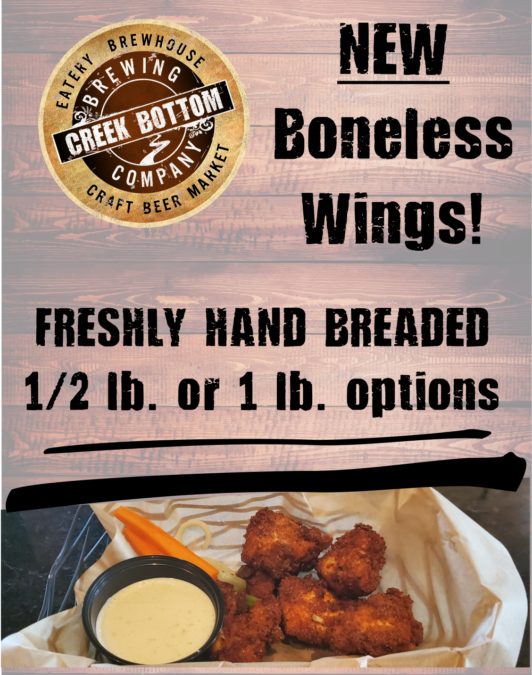 No more frozen nuggs. We are in-house, freshly hand breading all of our boneless wings now! Come on out and enjoy the new deliciousness... Don't forget to pair them with one of our house-made sauces!
Click for more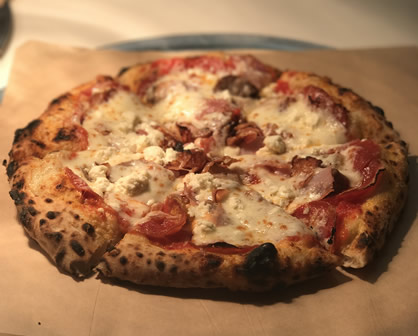 Talk about layers of flavor! Bourbon bacon, Italian sausage, Pepperoni, Black Forest Ham, Salami, and Mozzarella! Pair this pizza with a crisp cold brew and you will not leave hungry! This delicious all-meat pizza is hand crafted and baked in our brick pizza oven. If...