Jul 26, 2018 – 7:00 pm – 10:00 pm
Let's kick summer off on the back deck of Big Bottom with some cornhole tourneys!!!! Every Thursday evening at 7PM, bring your A-Game.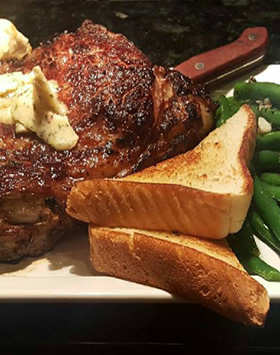 Every day at our restaurant location on Country Club, stop on by for our hand cut, made to order ribeyes! The biggest cooked one thus far has been 25 ounces! Can you top that? Don't forget to try one of our brews while you're there!
Click for more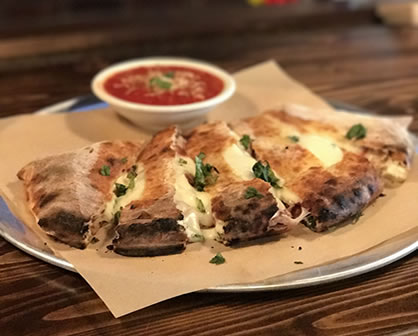 12" of fantabulous melty goodness sandwiched in handmade crust. Our signature calzone is stuffed with mozzarella, asiago & ricotta cheeses + Italian sausage, red pepper, spinach & pesto. We serve it up with marinara for dipping.